Sally Zhao
Licenced Real Estate Agent
0416 937 370
szhao138@yahoo.com.au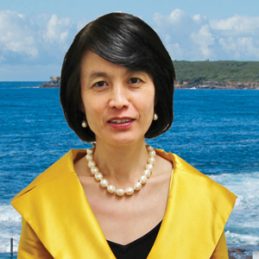 Servicing Suburbs:
Eastern suburbs and South West of Sydney,  Campsie, Hurstville, Auburn, Penrith, Rosebery, Randwick
Work with Sally
clear
Sally Zhao
Licenced Real Estate Agent
0416 937 370
szhao138@yahoo.com.au
Work with Sally

clear
About Sally
As an honest and sincere Real Estate Agent and Justice of the Peace, Sally gets enjoyment from helping her clients with any property needs. She goes the extra mile to ensure that you achieve a successful result because that is what feeds her passion for the real estate industry.
Her love for real estate began 18 years ago after purchasing her first villa in China. From there, Sally began buying, renovating, and selling properties in her spare time before deciding that she could take this passion a step further and help others achieve their property dreams.
It was this history of buying and selling before becoming an agent that instilled in Sally the need to deliver a level of service next to none and to always rise above her client's expectations.
Since she started as a real estate agent, Sally has a proven track record of outstanding results, even throughout challenging market conditions. Her intensive knowledge of the industry and the market along with her strong negotiation & bi-lingual language skills means that Sally is an excellent choice for those looking to buy or sell in the Sydney property market.
Sally Zhao brings professional understanding, expert knowledge and personalised service to all clients.